We want to do more than just support you in your clinical study. We would be delighted to offer you advice from the outset and create a tailored study design together.
Needless to say, we are also prepared to implement existing study concepts according to your wishes. In the process, we attach great importance to close and personal collaboration.

Our quality certifications demonstrate the high quality we can deliver.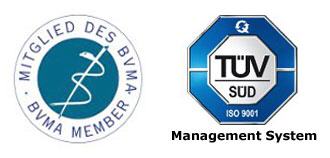 Our successful inspection by the Upper Bavarian state authorities in 2015 also demonstrate that we work according to the necessary regulations.
We invite you to engage in dialogue with us