Experience in the implementation of NIS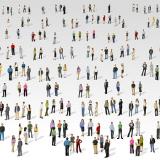 with more than 30,000 patients in total.

Whether it is a full service or only certain services, PHARMALOG has a lot of experience in the implementation of non-interventional studies (NIS). Thanks to short channels and internal data management, even large amounts of data can be entered and analysed quickly. We create a suitable study design according to your project requirements.
We support all kinds of NIS
AWB
Cohort studies
Register studies
PASS
PAES
Services
NIS design – choice of a suitable design according to the aims of the project
Pharmacoeconomic planning and implementing the studies: Cost/benefit analysis, quality of life.
Testing the feasibility of the planned NIS
Developing the observation plan / documentation forms
Implementing the NIS according to BfArM, VfA and GEP requirements
Logistics
Collecting the contracts and returning the documentation forms
Contracts with investigators
Status reports
Close contact with those responsible for the project at the sponsor's end, e.g. the sales division
Quality assurance
Payment management