PHARMALOG joins AstrumCRO
25 years of combined clinical excellence

We're proud and very excited to introduce the brand new CRO, Astrum!

Read our announcement in the press and find more information at AstrumCRO

PHARMALOG
Your professional partner for clinical studies.
Pharmalog is a full-service contract research organisation (CRO) based in Ismaning, Germany. Our team of academics conducts Phase I, Phase II, Phase III and Phase IV, as well as non-interventional studies (NIS) on your behalf.

We are your professional, owner-managed and ISO-certified partner for clinical studies. We work not only for the pharmaceutical and biotechnology industry and for manufacturers of medical devices, but also for distributors of food supplements.

Our philosophy is based on transparency, accuracy, flexibility and approachability, values that drive both our cooperation with our clients and cooperation among ourselves. The studies are naturally conducted according to high ethical and scientific standards and in accordance with the principles of good clinical practice (GCP).

Depending on your requirements, we can conduct complete research projects or specific partial services.
We also offer the service:

Transfer of patient expense allowances/patient travel expenses

With more than 450 successfully conducted clinical studies for over 80 companies, we are experienced in many different areas of indication

Your study is our highest priority

Our quality is regularly proven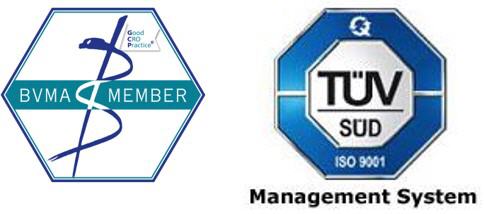 Successful CRO inspections by the Government of Upper Bavaria as the responsible supervisory authority

Click here for more information.